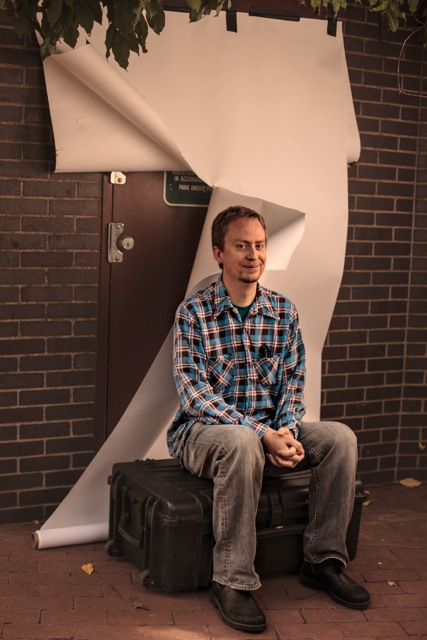 "A pianist of burrowing focus and an indispensable fixture of the contemporary vanguard" – Nate Chinen, The New York Times
Matt Mitchell is a pianist and composer interested in the intersections of various strains of acoustic, electric, composed, and improvised new music. He currently composes for and leads several ensembles featuring many of the current foremost musicians and improvisers, including Tim Berne, Kim Cass, Caroline Davis, Kate Gentile, Ben Gerstein, Sylvaine Hélary, Jon Irabagon, Travis Laplante, Ava Mendoza, Miles Okazaki, Ches Smith, Chris Speed, Tyshawn Sorey, Chris Tordini, Anna Webber, Dan Weiss, and Katie Young.
He is an anchor member of several significant creative music ensembles which integrate composed and improvised music, including Tim Berne's Snakeoil, the Dave Douglas Quintet, John Hollenbeck's Large Ensemble, Rudresh Mahanthappa's Bird Calls, Jonathan Finlayson's Sicilian Defense, Dan Weiss's Large Ensemble, Steve Coleman's Natal Eclipse, the Darius Jones Quartet, Kate Gentile's Mannequins, Mario Pavone's Blue Dialect Trio, Anna Webber's Simple Trio, Ches Smith's We All Break, Michael Attias' Spun Tree, Ohad Talmor's Grand Ensemble, and Quinsin Nachoff's Flux. He is also among the core performers of John Zorn's Bagatelles.
Musicians with whom he performs and has performed include Jon Irabagon, Chris Lightcap's Bigmouth, John Hollenbeck's Claudia Quintet + 1, JD Allen, Rudresh Mahanthappa and Bunky Green's Apex, Rez Abbasi's Invocation, Lee Konitz, Kenny Wheeler, Ralph Alessi's Baida Quartet, Dave King's Indelicate duo, Amir ElSaffar, Marc Ducret, David Torn, Vernon Reid, Clarence Penn and Penn Station, Linda Oh, Rudy Royston, Allison Miller, Donny McCaslin, Brad Shepik, and Darcy James Argue's Secret Society.
He has taught extensively with the Brooklyn-based School for Improvisational Music, as well as at the New School, NYU, and the Siena Jazz Workshop. He is also a 2015 receipient of a Doris Duke Impact Award and a 2012 recipient of a Pew Fellowship from the Pew Center for Arts and Heritage.